Drive-in racking
Just as the shuttle system, drive-in racking is ideal in a warehouse with mostly the same kinds of product: the perfect storage of huge pallets with all the same kinds of articles.
Drive-in racking consists of aisles in which pallets are stored. This set-up creates a huge storage density in the warehouse, making it particularly suitable for bulk goods.
We use the LI-FO (last in, first out) method for drive-in racking. If you use the FI-FO (first in, first out) method, we call it drive-through racking.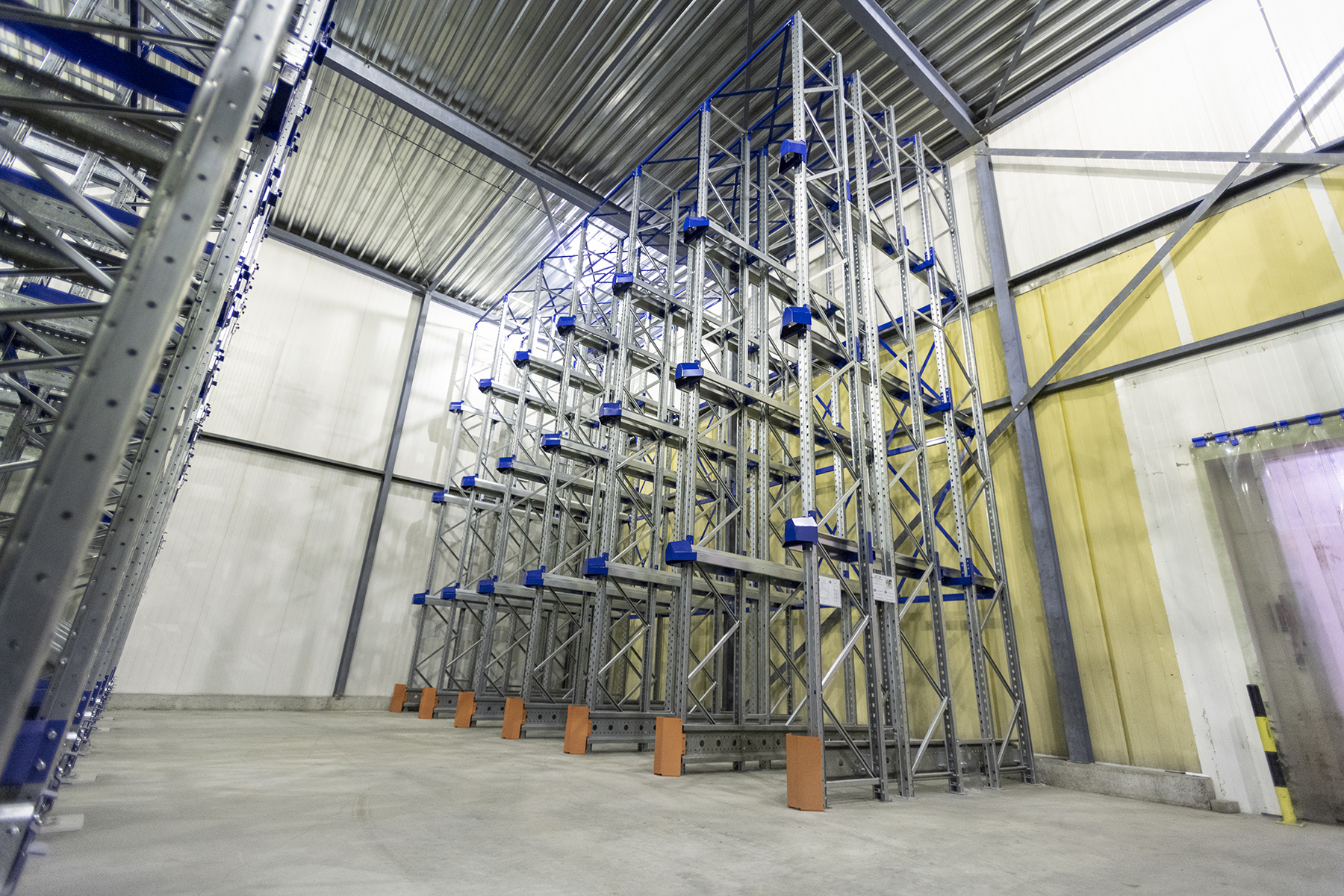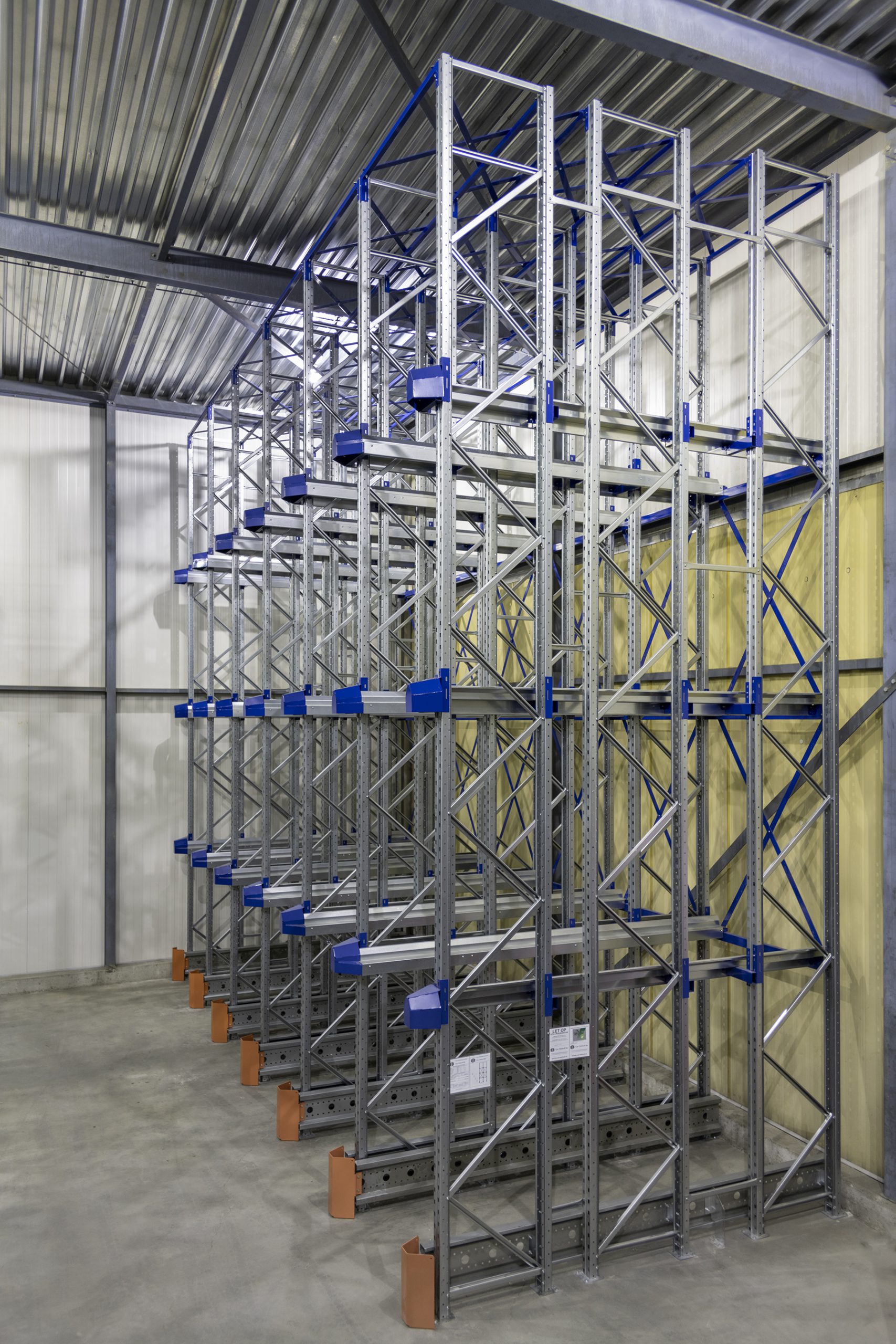 The pallets are driven into the racking with a reach truck or forklift. It's important to match the internal transport vehicles to the width of the aisle.
A pallet racking warehouse – with drive-in or drive-through racking – uses the same load-bearing frames and girders as a shuttle system. The difference is the aisles between the rows.
The load-bearing frames are placed in one row and connected to each other by means of channels. Braces behind and at the top of the drive-in racking give the construction optimum stability and robustness.
Safety first!
The name actually already says it. With drive-in racking, a reach truck or forklift drives into the racking and places pallets in an aisle. This makes both the truck and the racking vulnerable. To prevent damage to truck and racking, good vehicle impact protection is crucial.
Cor Verkolf bv attaches vehicle impact protection at ground level along the whole length of an aisle. This ensures optimum safety of the drive-in racking!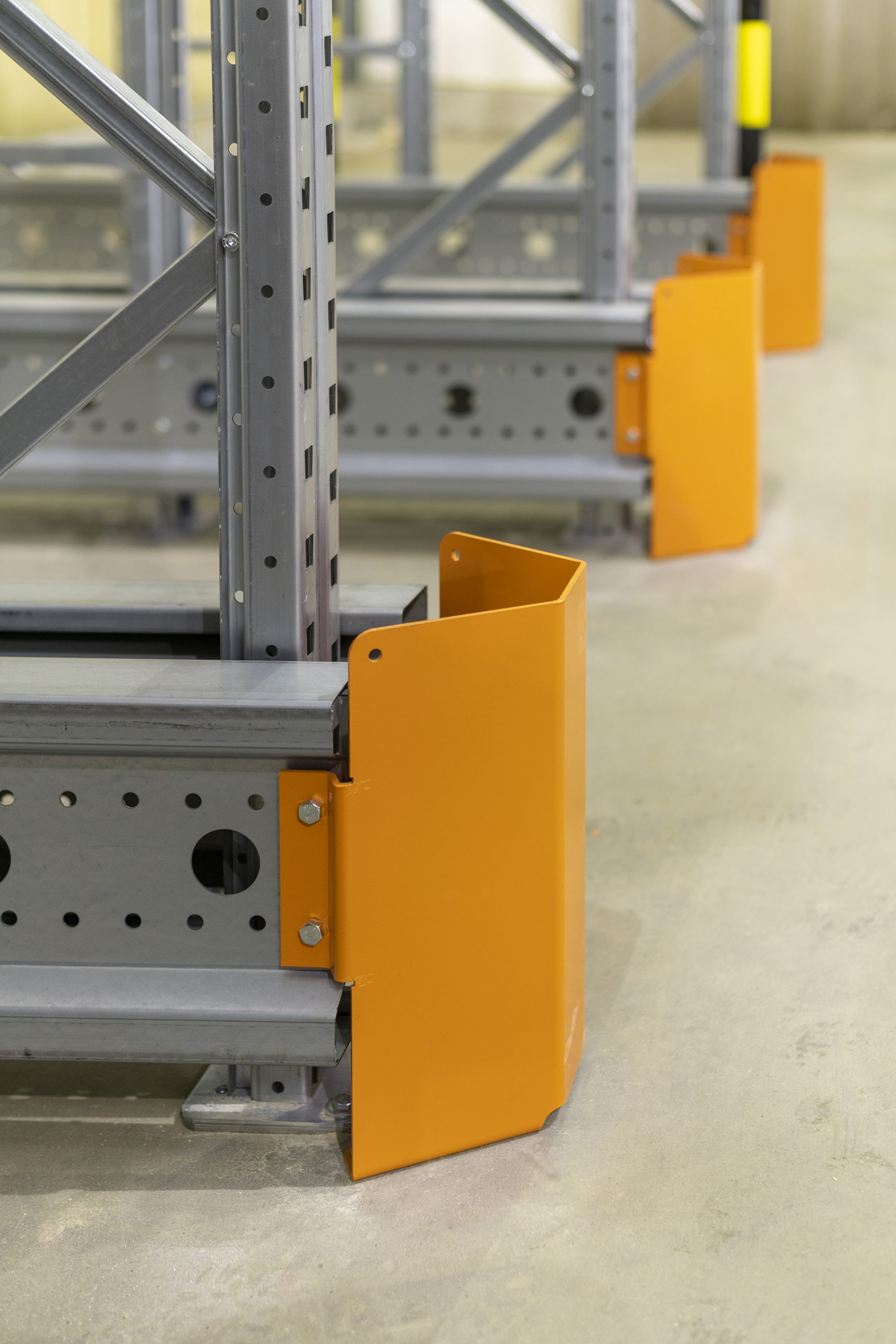 Heb je een vraag over dit product?
Vul het formulier hiernaast in en we nemen snel contact met je op.
CONTACTGEGEVENS