Accessories
With good accessories in your shops, you display your products clearly and attractively. Accessories are important in the configuration of your retail racks.
You communicate clearly which products you are offering and you can highlight specific products.
If you're looking for a special application, and you can't find it on this page, please get in touch with us! We're happy to help you find the perfect solution.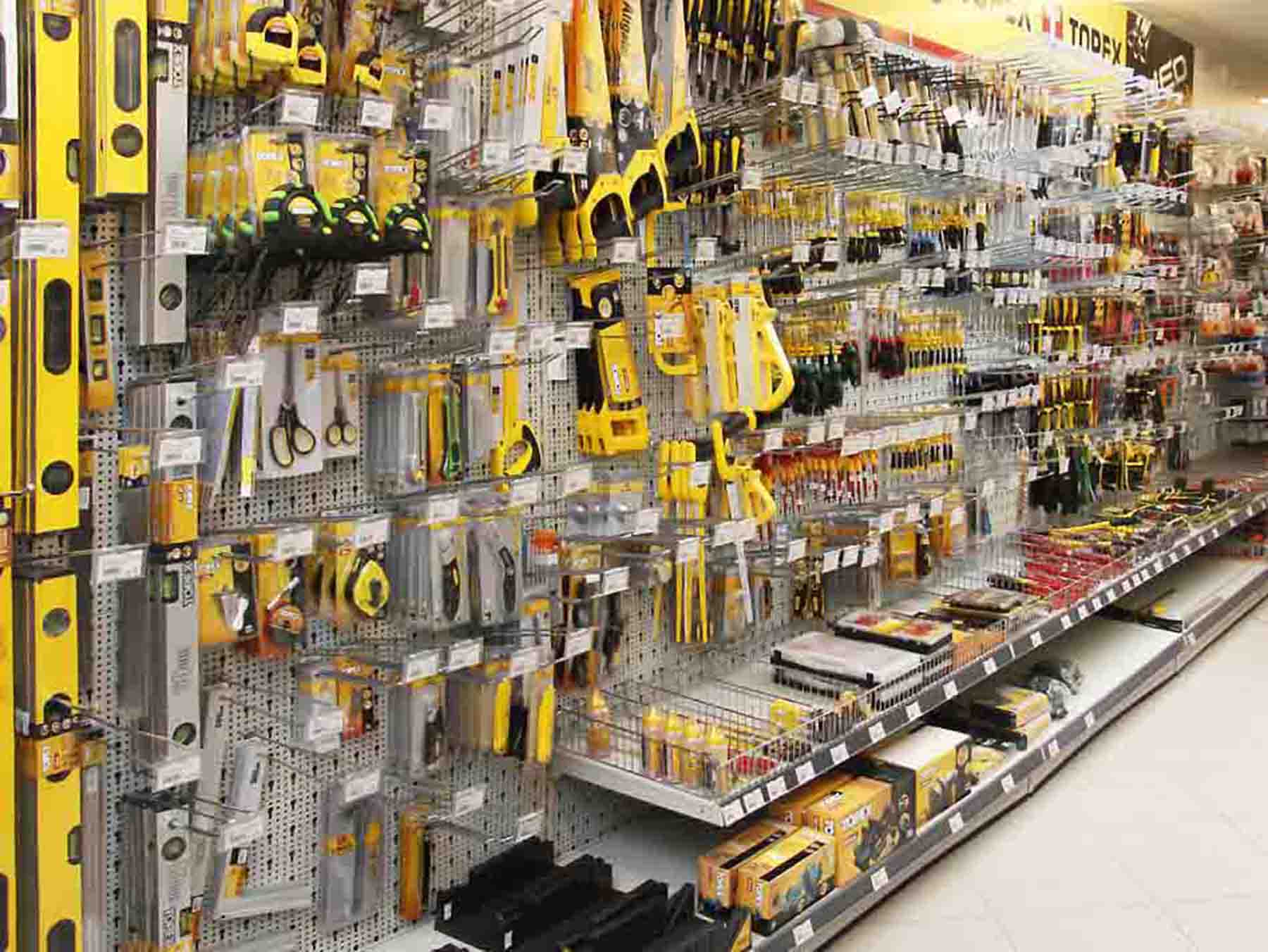 From basic components to specialist accessories
Hooks
With the matching hook for each type of real panel, from keyhole to round hole, you display your product clearly. The hooks are available in a variety of lenghts. When choosing hooks, bear in mind your special type of product or packaging and the depth of the rack. Did you know that consumers often only make their final choice when they stand in front of the rack? With the right hook, your product attracts the right attention and you increase your chances of a sale.
If you have any questions about hooks, please get in touch with us!
Crossbars
If you want to display heavier products that can't be hung from a standard hook,
choose a crossbar combined with a crossbar hook. That way, you can be sure that heavier products will also be presented clearly and safely. The crossbars can be used in combination with various components such as rear panels, uprights or shelves. If you'd like more information about the right crossbar, we're happy to help!
Shelf dividers
Shelf dividers make sure that small products with a great variation are clearly grouped in your retail rack. That saves your shelf from looking cluttered.
Shelf dividers are available in all kinds and sizes, from plexiglass to mesh dividers. We're happy to help you decide which shelf dividers best suit your shop fitting. We offer you practical and smart solutions for your shelving system that works for your product.
Price rails
With a clear price rail, you can communicate price and product information effectively. You place the price rail at the front of the shelf of your retail rack so that all your price labels are easily visible and easy to replace if necessary.
We have price rails in a variety of sizes and we naturally offer them in a selection of RAL colours so that you can be sure the price rail matches your products.
Hook-in baskets
Some articles are difficult to display easily on a shelf. Products that cannot stand, for example, are hard to stack or bulk goods. PVC parts in a DIY store, for example. The hook-in basket is the ideal solution for items like these.
The hook-in baskets are available in a variety of depths (470 and 570mm) and lengths (665, 1000, 1250 and 1330mm). Get in touch with us and we'll help you find the hook-in basket that's right for you.
Display coves
Communication and navigation are hugely important in the shop. Customers should be able to see easily where they can find certain products. Clear signing improves routing and makes sure a customer doesn't have to spend too much time looking for a product. Our display coves are the answer. Use them to promote a specific product or for advertising and branding a particular brand or your own.
Specials
We have a wide range of standard accessories available. Sometimes you might be looking for something a bit less standard. We're naturally happy to help you with that! We have a variety of product-specific solutions. Our engineers can develop them tailored to your needs. That way, you can offer your product efficiently, clearly and appealingly to your customer. If you're looking for a particular solution, get in touch with us! We're happy to exchange ideas with you!
Heb je een vraag over dit product?
Vul het formulier hiernaast in en we nemen snel contact met je op.
CONTACTGEGEVENS