Mezzanine floors
Make the very best use of your available space. The PC-300 mezzanine floor increases your storage space with extra floor levels. Are you looking for more work space? Thanks to the mezzanine floor you won't have to carry out a radical renovation in your warehouse.
The mezzanine floor system consists of four main components: steel columns, profiled primary and secondary girders and couplings. We connect these with a bolted joint.
The length of the profiles and the number of girders depends on the load-bearing capacity desired. Due to the simple assembly, you can easily expand or move the construction of the system.
Cor Verkolf bv uses steel with a high tensile strength and combines this with cold forming of the profile. That way, we can put together constructions anywhere, that meet your wishes exactly with respect to design and configuration to a load capacity of 2000 kg/m2.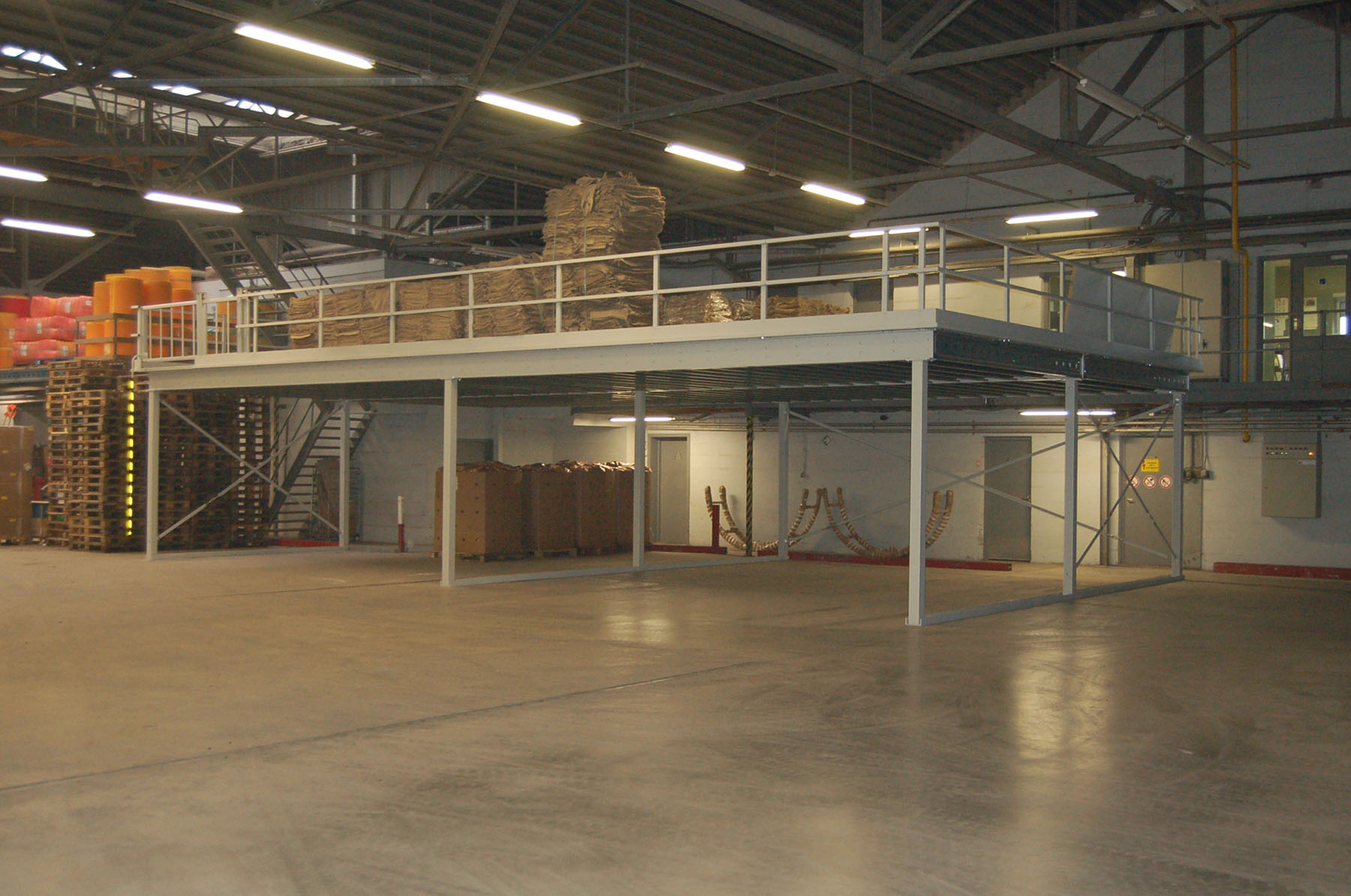 Floor finishing
The mezzanine floors are finished with C-Dur chipboard flooring in natural or white on one side and equipped with recessed gratings, stairs, guardrails and pallet gates. The profiles have a perforation for the throughput of water, compressed air or sprinkler pipes and electricity cables.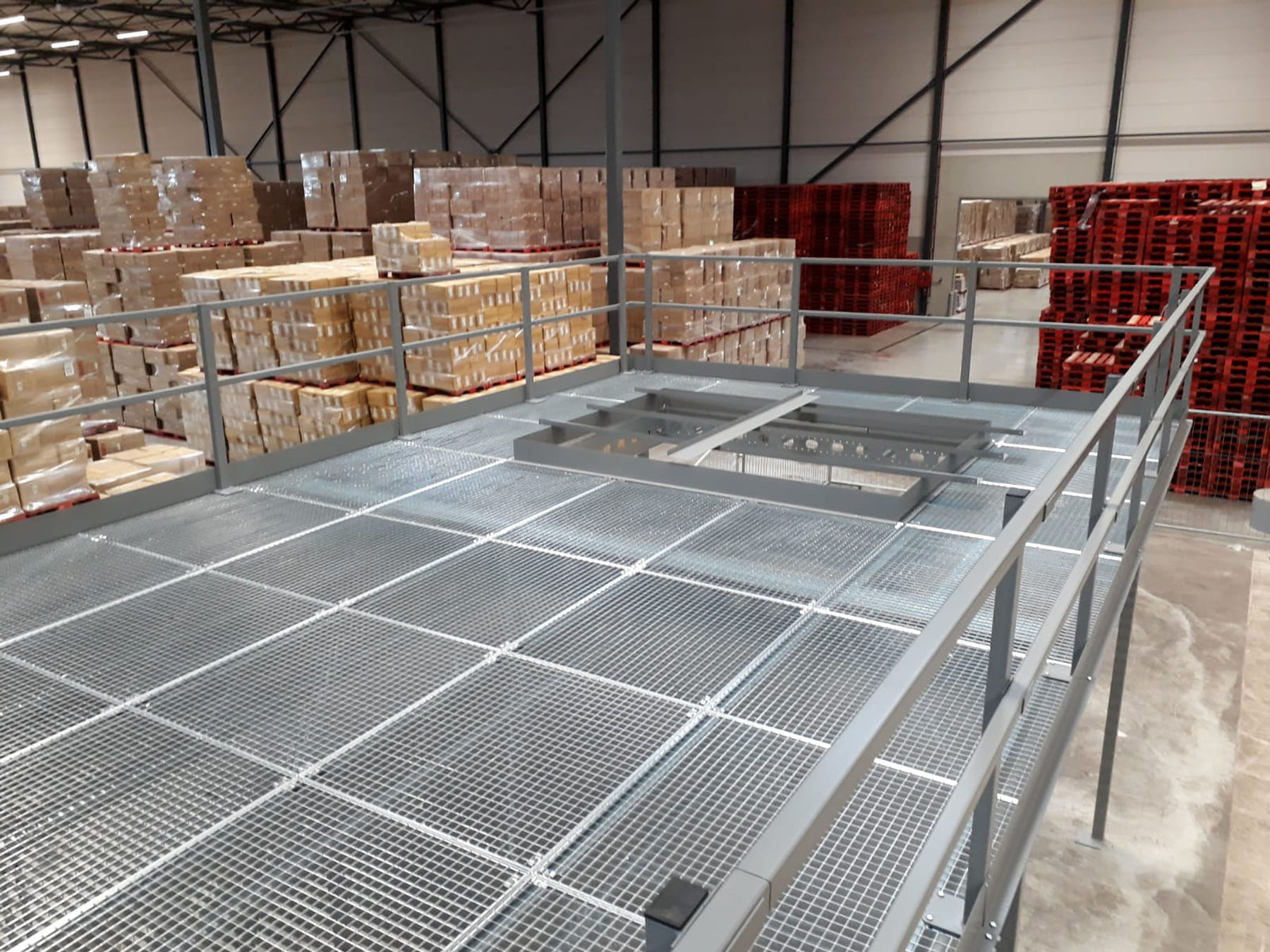 Robust and safe guardrails
All free sides of the mezzanine floor are equipped with robust and safe guardrails, which have a toe board plus knee and handrail as standard.
That's how we make sure you have a safe and perfectly finished mezzanine floor you can rely on.
Pallet gate
Here at Cor Verkolf bv, we manufacture our own robust and strong pallet gates for mezzanine floors. The pallet gate is the ideal solution for placing your pallets safely on a mezzanine floor using a forklift of stacker.
The safe solution developed by Cor Verkolf bv experts limit fall risk to a minimum and optimise your ease of use!
We produce such additionas as:
Up-and-over gates
Sliding gates
Removable guardrail sections
Want to create extra office space?
The mezzanine floors by Cor Verkolf bv allow you to easily create extra storage options in your warehouse. But did you know that you can also use them to create extra office space too?
By adding modular walls (prefab) on or under the mezzanine floor, you can easily make comfortable offices, making the best use of your available space.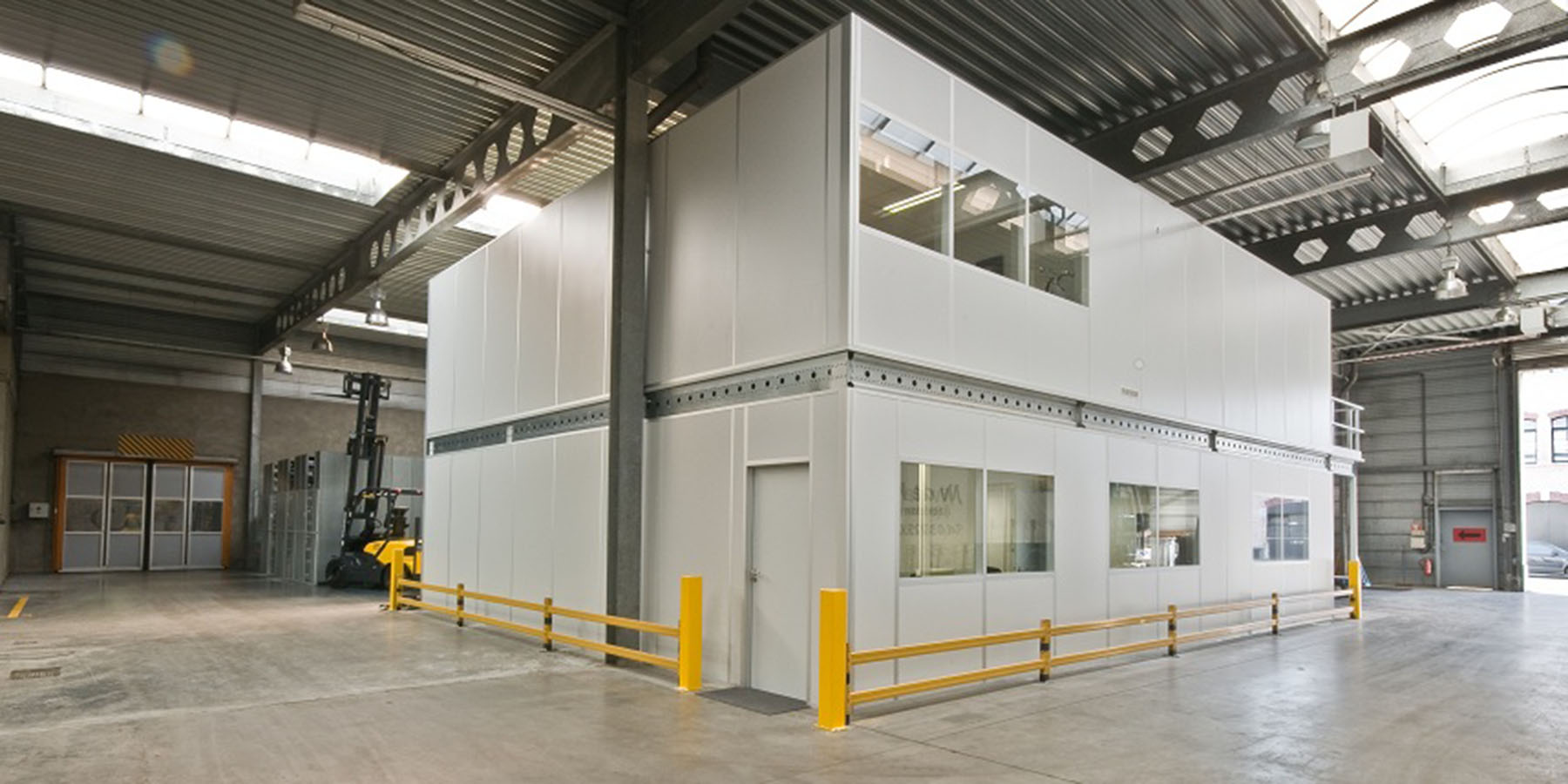 CE Marking
All Cor Verkolf bv mezzanine floors are given the CE Marking as standard.
"In Europe, companies are obliged to comply with the requirements as set out in the European product norm where a CE Marking is necessary. Producers are required to be able to hand over an FPC certificateon the basis of NEN-EN 1090-1. n order to be able to draw up this CE statement, assessment of the manufacturing process and personnel is necessary. Furthermore, this norm has been compulsory since 1 July 2014!" Source tuv.nl
Heb je een vraag over dit product?
Vul het formulier hiernaast in en we nemen snel contact met je op.
CONTACTGEGEVENS